Car trash bag-petitbag® Green
PACK 5 petitbag® - First small bag to collect waste car. 8 COLORS CHOICE.
Useful and ecological.
Fits on all gear levers. Customizable - Washable at 30 ° - Reusable - Recyclable.
It keeps your car clean and protects the environment.
Material: non-woven fabrics High Quality (HQ TNT). Recycled polypropylene.
Product size: Width 17 cm - Height 26,5 cm.
Weight : 4 grams
More details
Availability: available
Availability date: 11/1/2015
P-B-5-pack
More info
petitbag® : First small bag for collecting waste in your car
Real communication tool for your brand.

Customizable - Washable at 30 ° - Reusable - Recyclable


irst ... I filled petitbag ® waste .
Then .. I empty its contents petitbag® by sorting the waste into appropriate waste disposal container.
And ...  I reuse petitbag ® and situated on the shift lever .
The advantages of petitbag®
petitbag® is the first reusable waste collection bag for car.
It keeps your car clean and helps preserve the environment.
petitbag® settles everywhere and  on all gear levers    .
customizable , reusable, washable and  recyclable !
Real communication tool because petitbag® is a great way to circulate your brand at the heart of the city.
petitbag® is useful, practical, eco-friendly and in 18 color !
Services
2 solutions to meet you:
- Petitbag ® WITHOUT marking.
- Petitbag ® WITH personalization
Customization
In addition to being environmentally responsible , the recyclable bag for car is also a commercial product! Indeed, it is possible to personalize it with the logo of a company or association ! By customizing the petitbag bag, so companies are certain to remain in the minds of its consumers during the time they use their cars!
We offer you the best printing choice : transfer, screen printing, neutral product, Photolithography
Choose the color of your petitbag: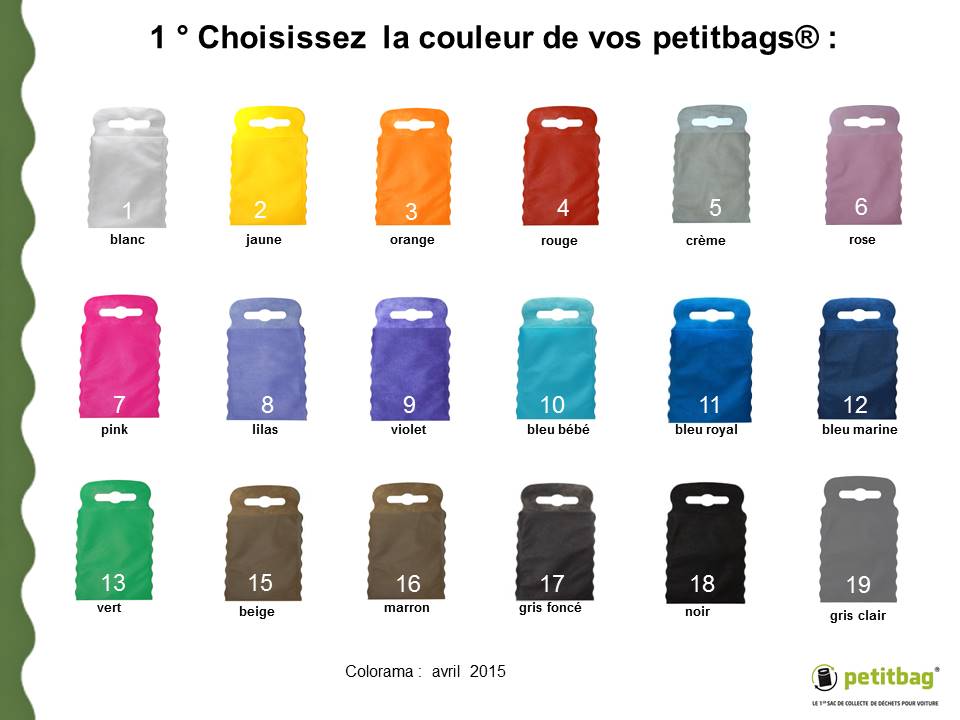 MARKING SURFACE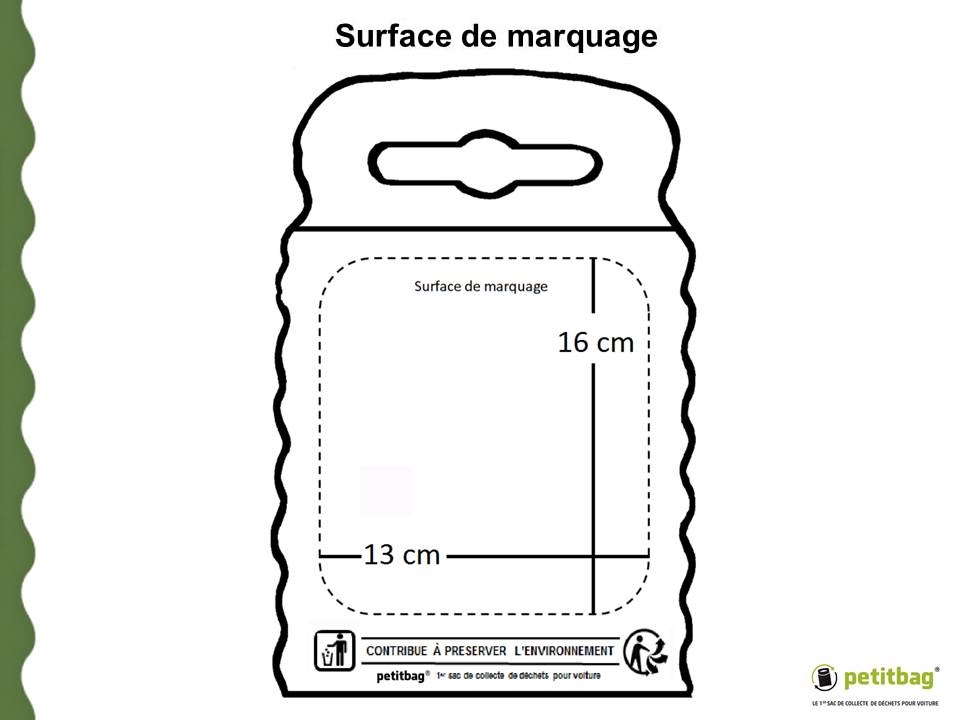 Other information see : petitbag concept
Contact our sales department to get your quote : contact
Enregistrer
Comments
No customer comments for the moment.